Free Quotes
Request One – TODAY:
Looking for the best value options and solutions in printing?
Just enter your details below and we'll get back to you within 24 hours.
For more urgent enquiries please phone us on 07 4032 5508
You can also email us at pbn@printbroker.net.au
Get your free quotes :
In a perfect world, when submitting a printing quote request, the customer would have all of their details for their print project at their fingertips. Then, they would submit this information to their printer in a clear and organized format leaving ample time for the printer to create the quote.
The printer would then proceed to put together an accurate and detailed price quote for the job in a timely manner.
Well, we all know that we do not live in a perfect world. Print customers, graphic designers and printers themselves know that not all requests for quotes (RFQs) are so clear and many times some details are not known at the beginning of the project. More often than not, information is missing or in some cases unavailable.
Here is my list of some basic but essential information to include in your next RFQ:
Your Name
Contact Information
Project Name
Project Description
i.e., newsletter, booklet, flyer
Print ready files provided?
Delivery Due Date
Quantity
Finished Size
Type of Stock
i.e., text, cover, weight
Number of Colors
i.e., black + PMS, 4 Color Process
Bleeds
Print on 1 or 2 Sides
Number of Pages (if booklet)
Is a Proof Required?  What type?
Finishing i.e., folds, perforations, binding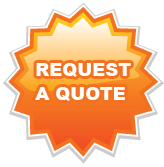 Quite honestly, it all seems daunting… but be assured our professionally trained staff and myself will show you how to keep it simple and save you time and money and costly mistakes.  Be assured that that initial 20minute office or phone chat will help you gain value for money and ensure your goods are exactly what you need….FUSS FREE.
Call us today or use the quote request form on this page 😉